IN PURSUIT OF VENUS – INFECTED

JULIE
CURATORIAL
In Pursuit of Venus – Infected.
Lisa Reihana (solo) at
Art Gallery of Ontario with ImagineNATIVE
site link︎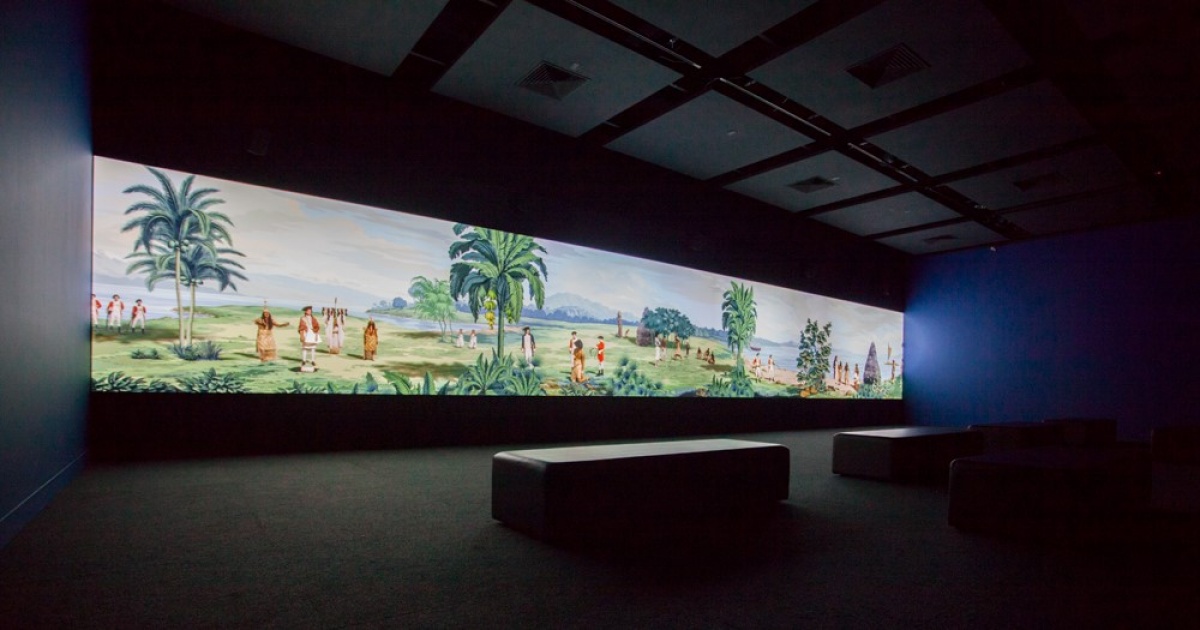 Over the past five hundred years, the colonial imagination has placed Indigenous bodies in positions that are pleasing, romantic and noble. By exerting power and maintaining control over the gaze, this practice debilitates Indigenous peoples' sovereignty and self determination. Here Māori artist Lisa Reihana actively resists such static misrepresentations of the past and present in a work that explores issues of identity, gender, and colonial violence. Conceived as a response to the 1800s wallpaper Les Sauvages de la mer Pacifique, this monumental installation brings to life Māori and Pacific Indigenous people's relationships with their cultural knowledge and spaces. Although the wallpaper was said to represent Pacific landscapes and peoples, it was completely fictional, a mash-up of flora, fashions and people from other times and places. Reihana reimagines the wallpaper as a "panoramic pantomime," creating historical and imagined scenes with Indigenous actors accompanied by a rich soundscape that includes dialogue in many Pacific languages.